Reprint: The First Modern Railway in Guinea Starts to Be Constructed
CRCC 2019-06-05 11:38:02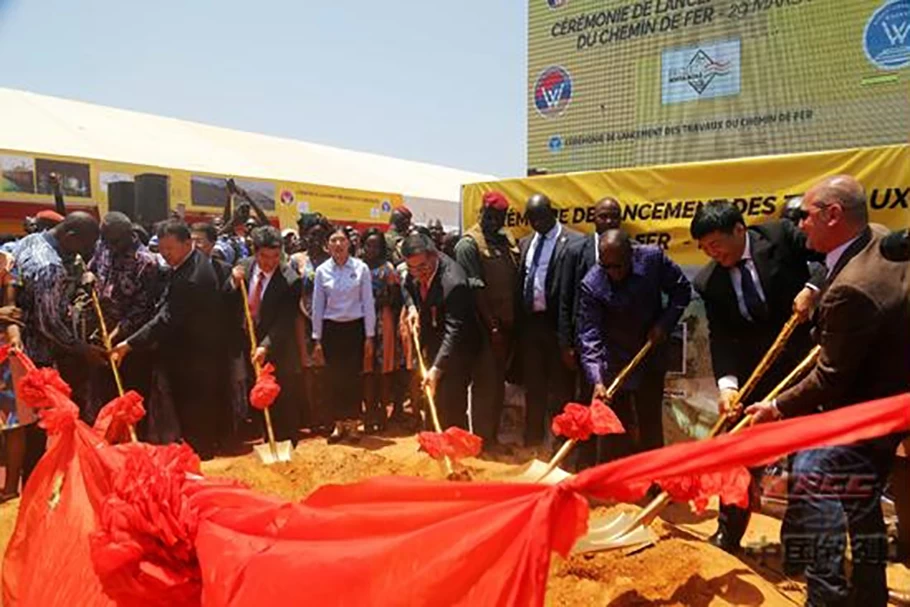 On March 29th, the Guinean Dapilon Port-Sentou Mining Area Railway successfully starts to be constructed. It is surveyed and designed by China Railway First Survey and Design Institute Group Co., Ltd.(FSDI),which is a subsidiary of CRCC. This is the first modern railway built in Guinea for nearly half a century. " The last railway construction in Guinea was in 1974, when I was not born." the Minister of mines and minerals of Guinea, Magassouba, says.

The dedicated railway from Dapilon Port to Sentou Mining in Guinea is located in the Boke Region and Kindia Region in northwestern Guinea. The line is drawn from Dapilon Port, with a total length of 118.9 kilometers. The grade of this railway is a special railway for heavy-duty mining areas. It is not only the most important supporting project for the mining and transportation of Sentou Mining area, but also an important infrastructure for serving the bauxite mining enterprises along the route.

In September 2018, FSDI won the bid for the survey and design of the Dapilon Port-Sentou Mining Area Railway. This is the first overseas railway that FSDI independently undertakes the entire line survey and design task with Chinese standards. For this project, FSDI dispatched engineers and technicians with rich practical experience and overseas work experience to form a strong on-site project department and made them quickly invest in overseas work. They overcame the natural difficulties of tropical rainforests, narrow valleys, dangerous mosquitoes and other natural difficulties in West Africa and the engineering difficulties of selection subgrade and drainage for the route through mineral-rich areas. Only took three months, they completed the survey and design of the entire route with a high-quality and efficient manner, which created good technical conditions and foundation for the successful start of the construction of this railway.

At present, Guinea has become the world's largest exporter of bauxite. The construction of the Dapilon Port-Sentou Mining Area Railway, with a total investment of US $3 billion, will further consolidate and strengthen Guinea's leading position in the global bauxite market. While promoting the further development of Guinean mining industry, this railway will also promote Guinea to built an industrial and agricultural economic corridor, and drive the further development of the modern railway network in Guinea and even in entire West Africa, thereby promoting the economic development of the entire African region.

The President of the Republic of Guinea, Alpha Condé, attends the groundbreaking ceremony and unveils the project. Tens of thousands of local people in Guinea watch the ceremony.