A special elegant and energy efficient home waiting for you
admin http://www.chinaheya.com 2017-12-24 11:13:49
A barn-like house can help connect you to the rural dimension of life, especially when living in a secluded area. If you love modern home design, you will definitely love this Residence. The contemporary home reinterprets the traditional barn in a subtle manner.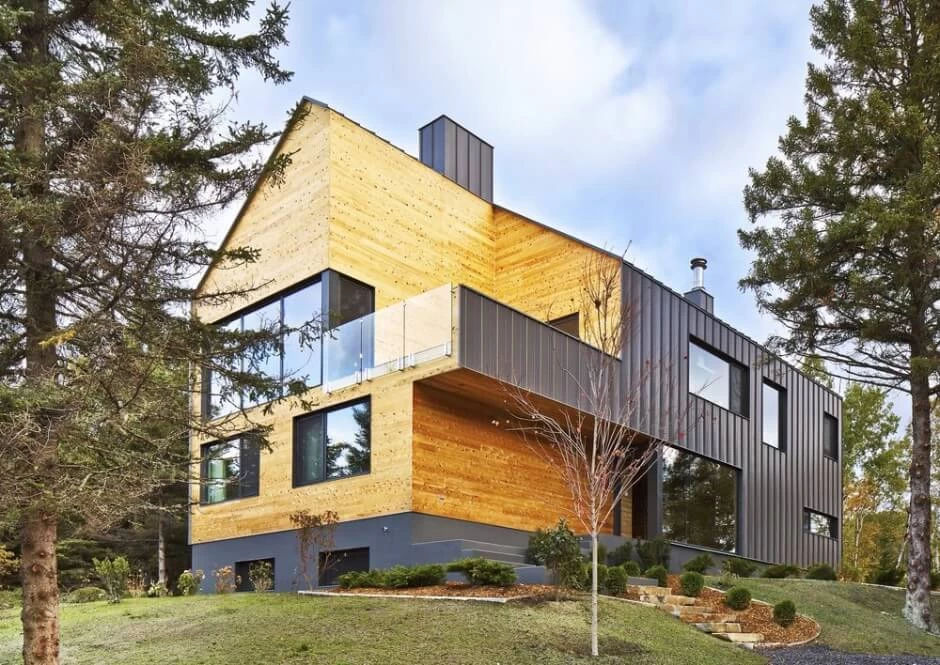 Details like the shape and height of the house are reminiscent of big old barns that used to be scattered around the land. Dark grey metal dresses up the home's exterior, making it look sleek and eye-catching. Geometric architecture found an ally in this dark gray solution covering the sides of the house and shaping the roof. Contrasting white cedar wood creates an inspiring connection to the green surroundings. Even more, the carefully manicured garden seems to make it all come together in a dreamy home.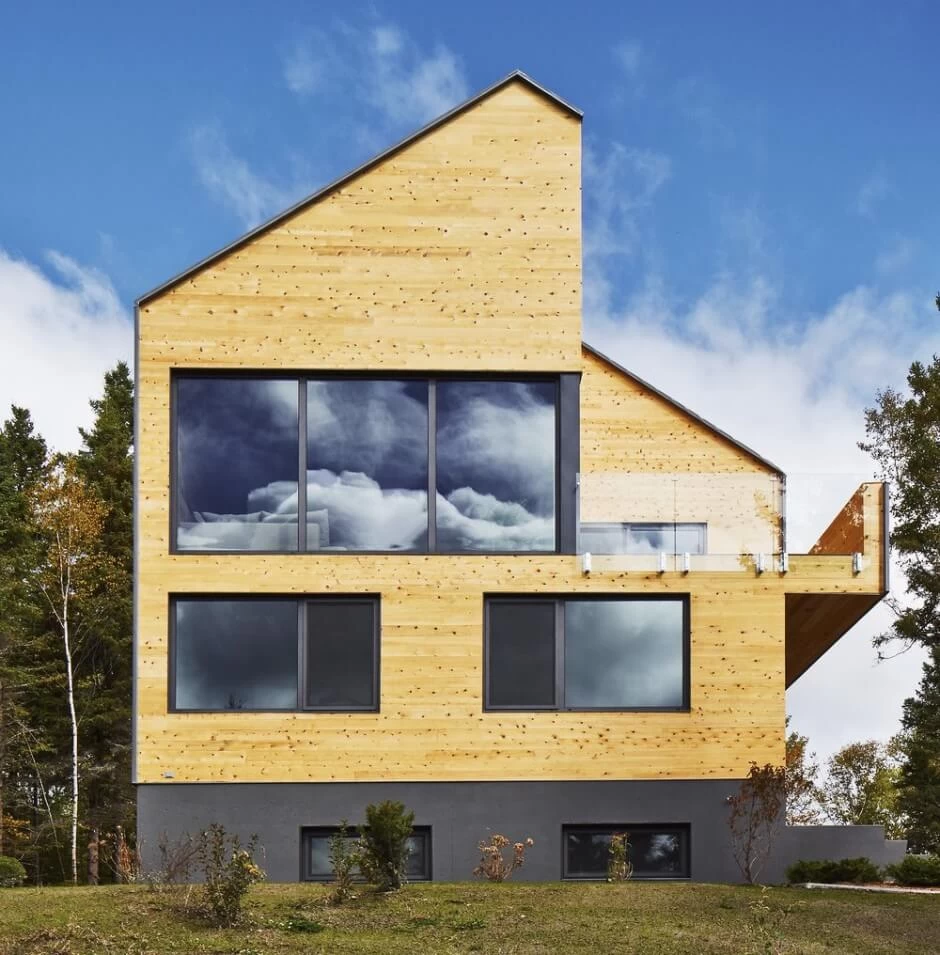 Protecting the interiors from forces of nature through architecture, the studio imagined three cutouts in the house's volumetric architecture. This allows for the appearance of spaces tucked under and spaces that reach for the sky. With an inverted floor plan that encourages seeing panoramas of the surroundings beyond floor-to-ceiling windows,  This residence frames tree trunks in all directions.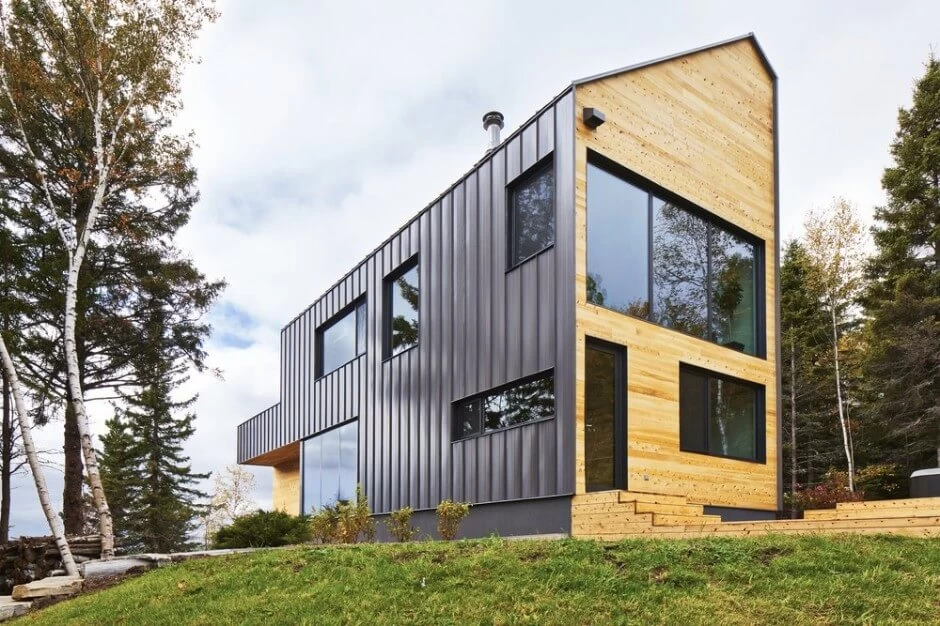 According to the architects, "the experience of the house takes root in the basement, within its wood cladded and concrete formed walls, where a large playroom and children's dormitory cohabit. At the ground level, the main lobby, entirely covered in wood, welcomes you in a cozy spa-like atmosphere. From the main entrance you can access four large en-suite bedrooms and the main staircase. In contrast to the white cedar walls, the railing of the staircase is made entirely of raw hot rolled steel. With surprising lightness it acts as a backbone connecting the different levels of the house."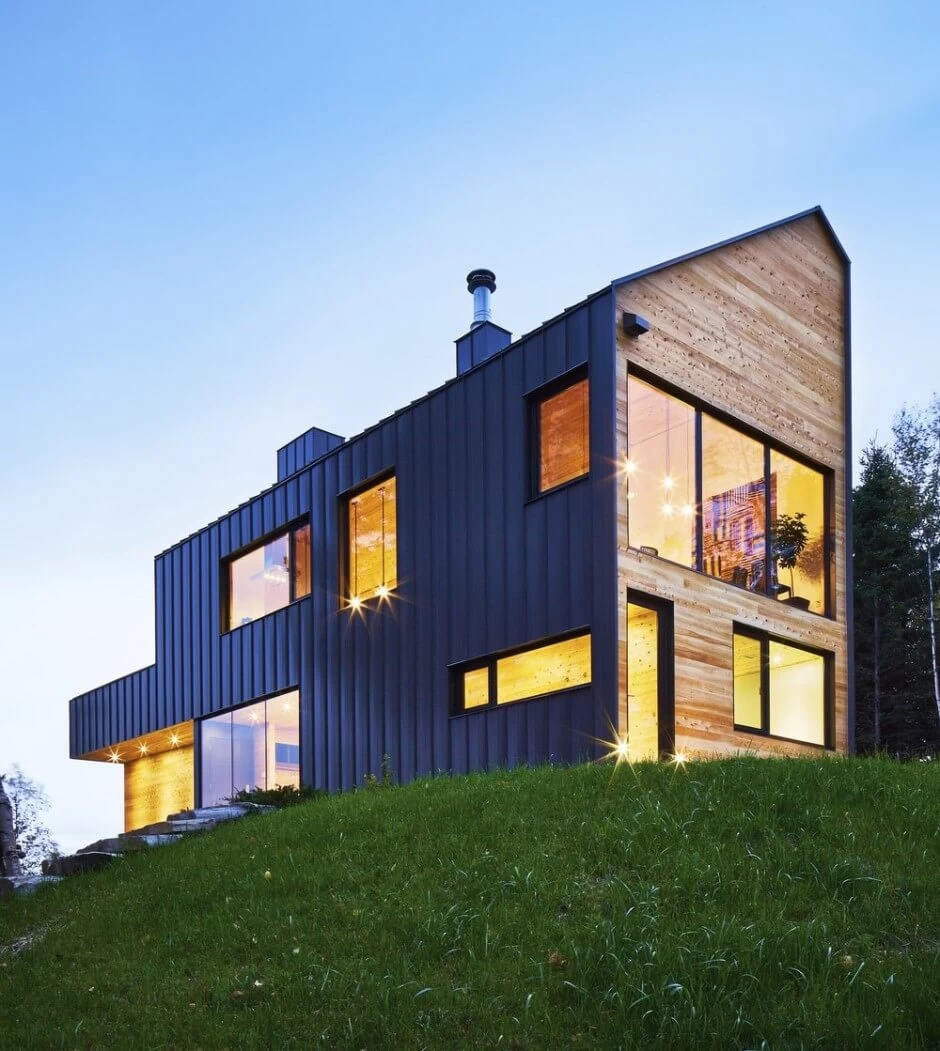 Upstairs, the living space and spaces connecting these modern areas all capture glimpses of the surroundings via dark framed windows. Where the open-floor kitchen, dining, lounge and living space are, the panoramas behind large windows bring inside an almost still landscape under an ever-changing sky. Cedar walls enhance coziness while a fireplace under cathedral ceilings make the living space seem like an enchanted forest.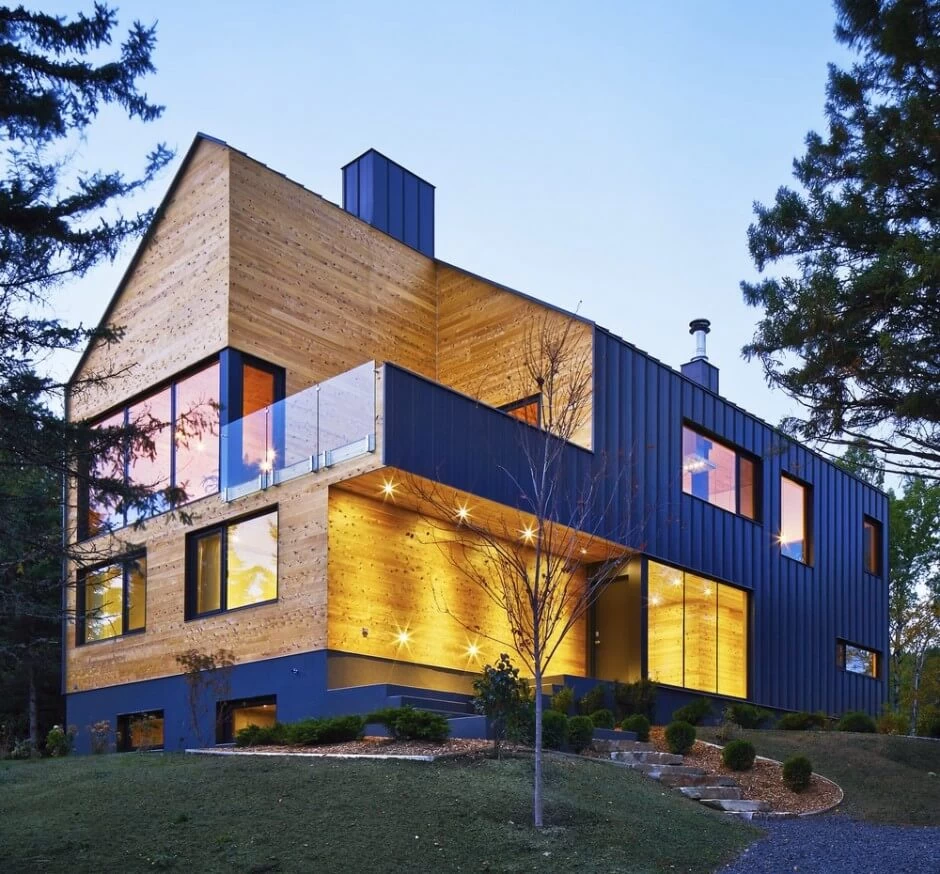 "At night, low light levels slip the ceilings into shadow creating a warm but mysterious atmosphere that evokes the traditional evenings of yesteryear." Photographs showcase the way white cedar planks mark the entrance and upstairs terraces. Every detail inside seems to mirror a minimalist version of the outdoors, with large, open, tall spaces.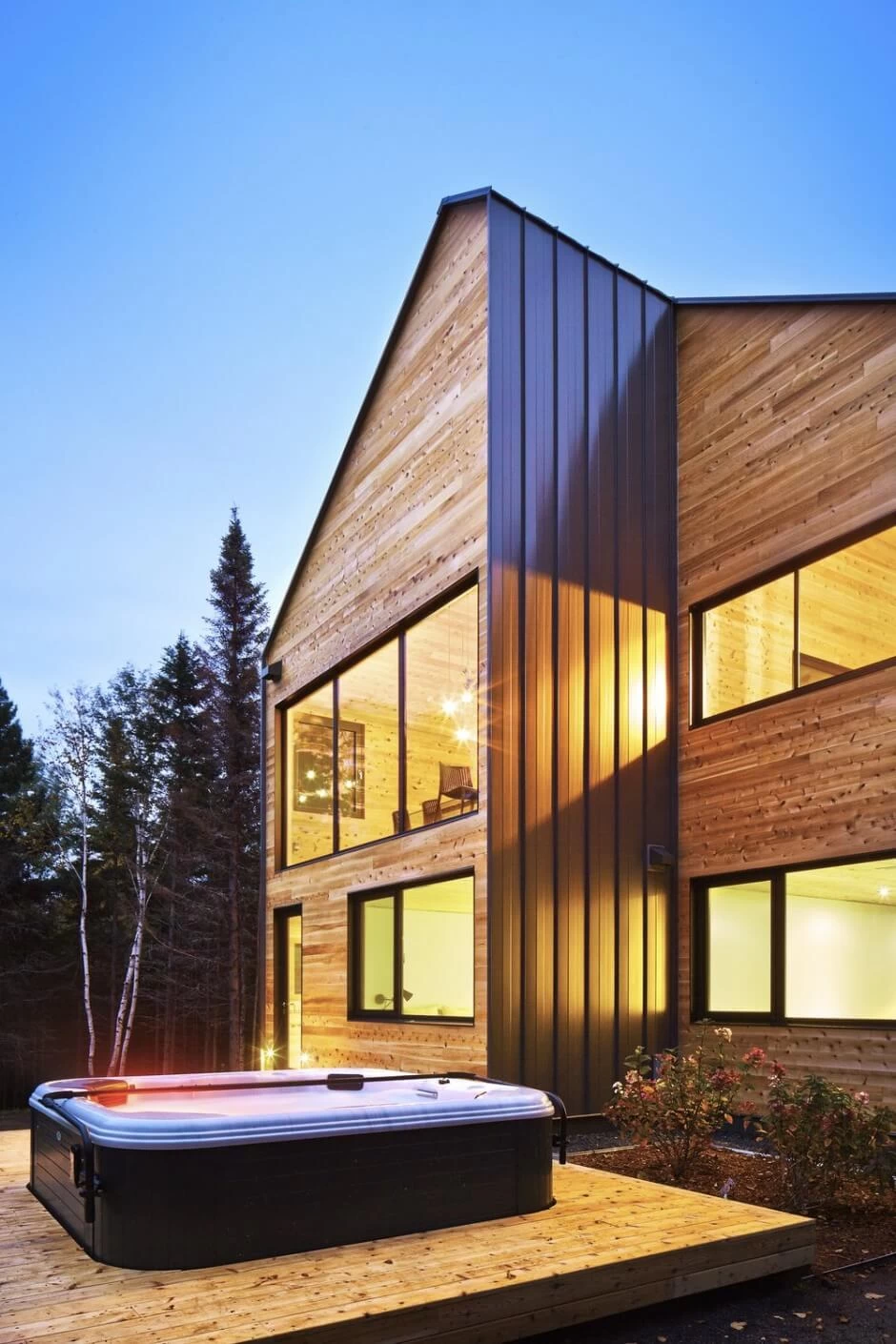 It's fun comparing different homes, especially when they're named in an ascending manner. As we all know this is an elegant and energy efficient home . This luxury hillside residence taking advantage of the surroundings is also known. Do you have a favorite prefab house yet?