Modern Prefab Home Embedded In A Charming Natural Setting
2017-12-26 15:24:01
This is an example of a modern prefab home embedded in a charming natural setting. This minimalist home was built in less than four months.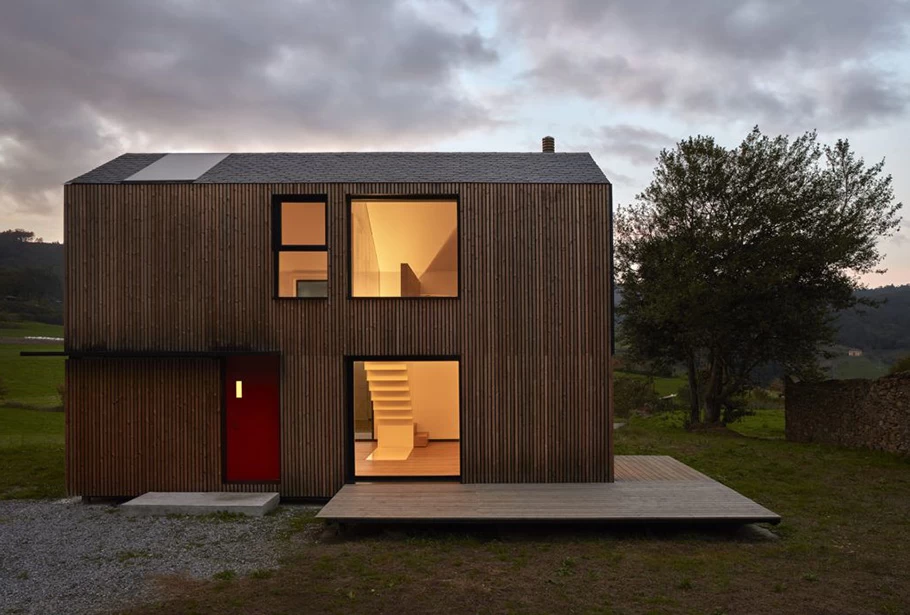 When nearly finished, it was transferred to Valdes, a small town in the Asturias, northwest of Madrid, where it was embellished by a local artisan with a traditional slate roof. It traveled 600 kilometers (373 miles) to get "home" and the on-site assembly lasted only five hours.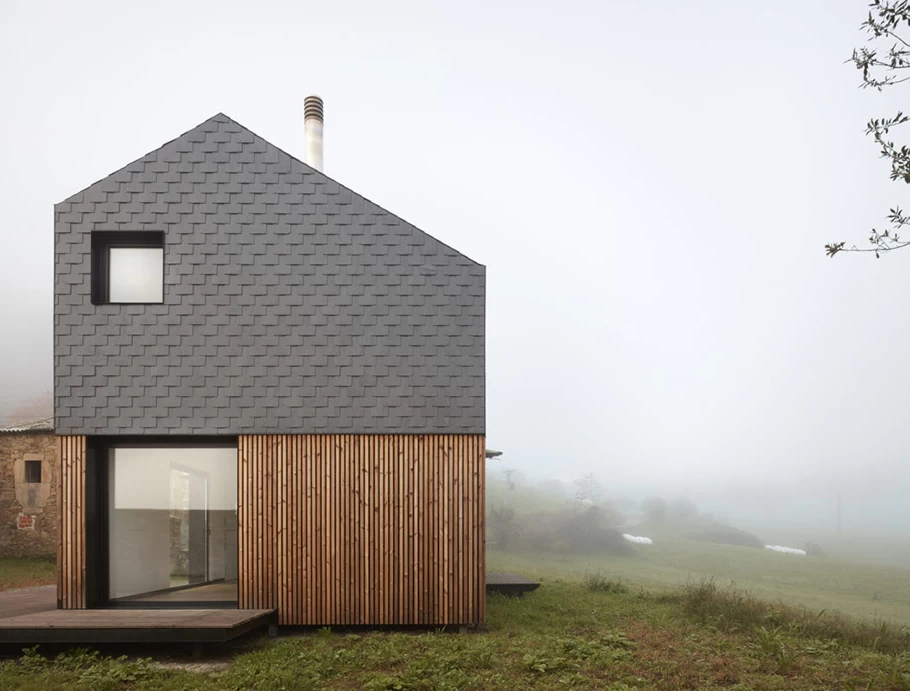 The house sits between a traditional house and a "herero," a typical granary of the Iberian Peninsula built in wood and raised on pillars. Its location couldn't be more bohemian.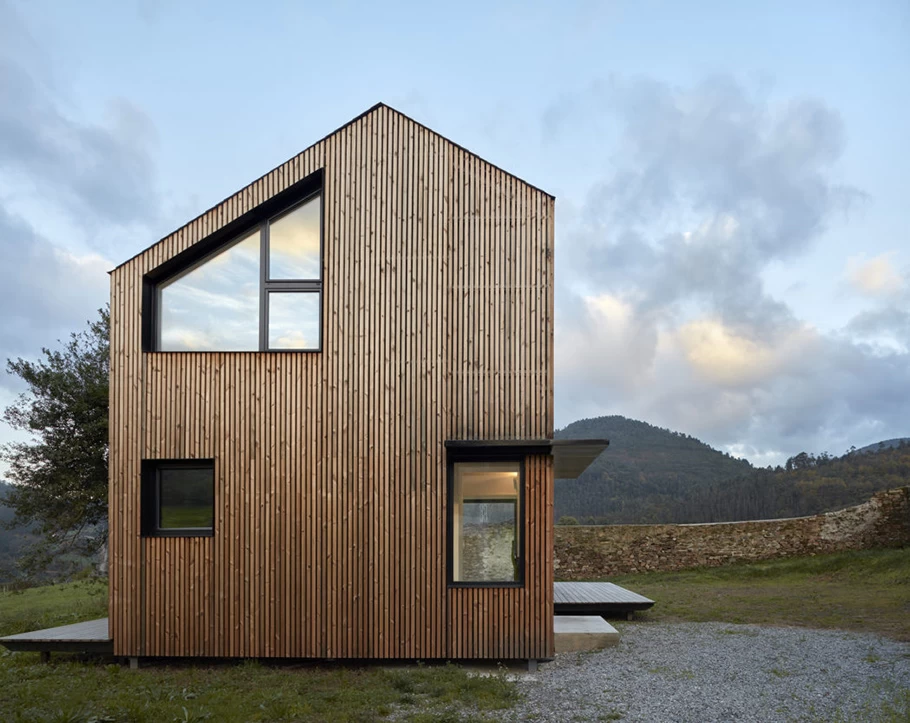 This small prefab house is built in two levels, with the social areas downstairs and the bedrooms located on the second floor. The interior design is kept simple, with wooden flooring and black and white wall finishes.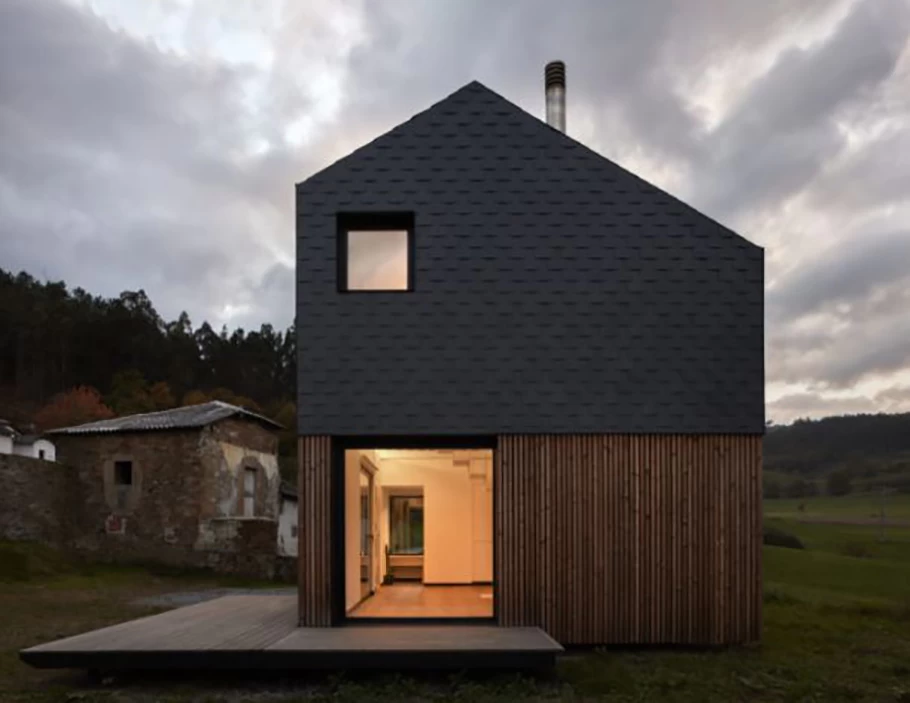 "The metal staircase is the central element of the dwelling, around which the program runs and which dialogues with the chimney suspended from the living room," the architects said. "The upper floor contains two rooms, separated by a light poly-carbonate wall that sifts the light." Photography by Mariela Apollonio.