CCCC-CHEC consortium wins bid for project of fourth bridge over Panama Canal
奕含 CHEC 2019-04-30 11:36:09
On July 27, the CCCC-CHEC consortium won the bid for the project of the fourth bridge over the Panama Canal, with a contract amount of some USD 1,520 million and a construction period of 60 months. The bridge will be designed by Highway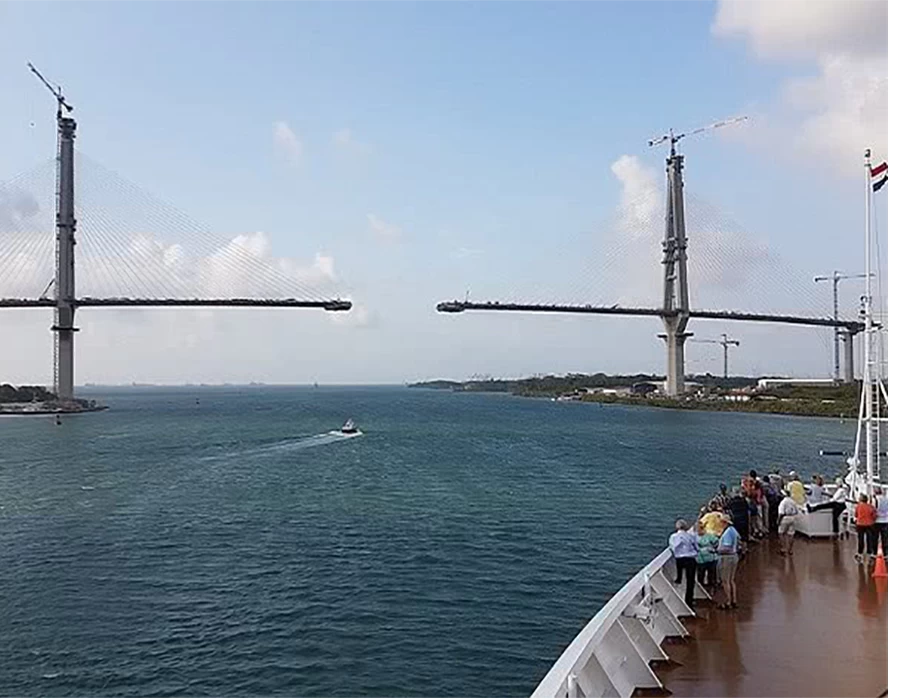 Consultants.Image from the network, the same below.
Located about 0.5 kilometers north of the Bridge of the Americas, with a designed life of 100 years, the bridge is a cable-stayed combined bridge which will connect Corredor Norte and Subway Line 3. The main part is a double-pylon steel cable-stayed bridge, with a main span of 510 meters, a main pylon height of 160 meters, a clearance of 75 meters under bridge and a bridge deck width of 51 meters. The pylons are "Y"-shaped and the stay cable is arranged like half of a harp.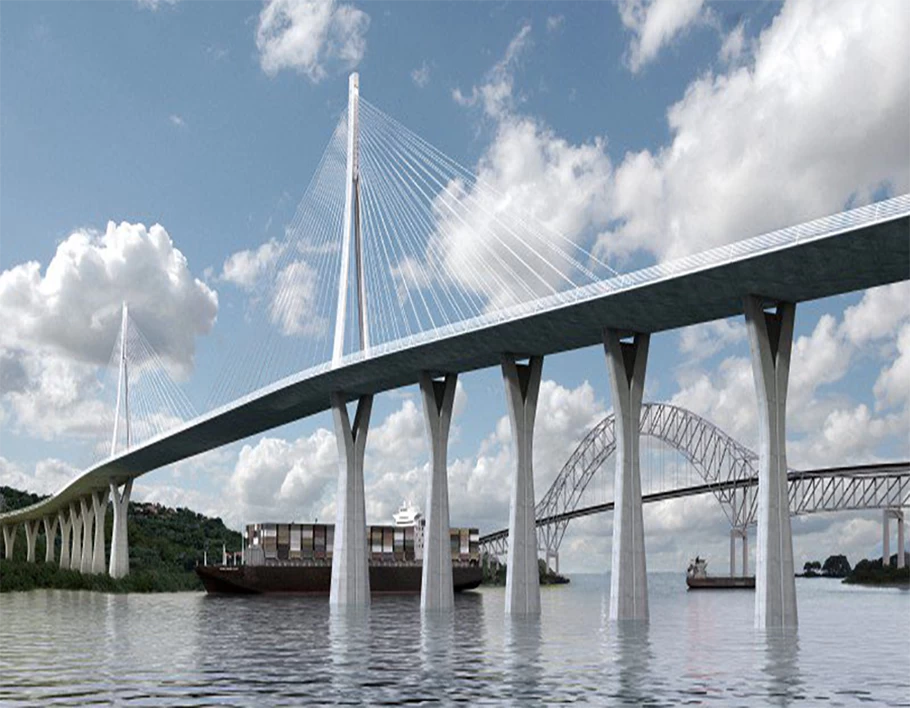 The Panama Canal is a focus of world attention. Because of their special geographic location and technical difficulty, the cross-canal bridges are American pearl projects world-renowned companies have been vying for. The fourth bridge over the Panama Canal is a cross-canal bridge with the highest technology content because of its ultra width, span and height, as well as the dual purpose of road and rail.
The bridge has so far been the largest government-funded spot exchange project won by Chinese enterprises in America, which has established the leading role of CCCC in America's traffic infrastructure field, and made CHEC a Chinese enterprise with the largest contract amount of projects under construction in Panama. After its completion, the project will closely connect the downtown of Panama and the western economic zone of the Panama Canal, to greatly improve the traffic capacity of Pan-American Highway, strengthen economic exchanges across the canal and boost the logistics efficiency of the canal economic belt. Besides, the project will promote the interconnection and common development of China and Panama, and play a significant role in further building a community of common destiny and promoting China-Panama economic and trade exchanges.
Disclamer:This artcile originated form https://www.guancha.cn