Asymmetric Modern House in Norway for a Family of Four
admin http://www.chinaheya.com 2017-11-13 11:30:50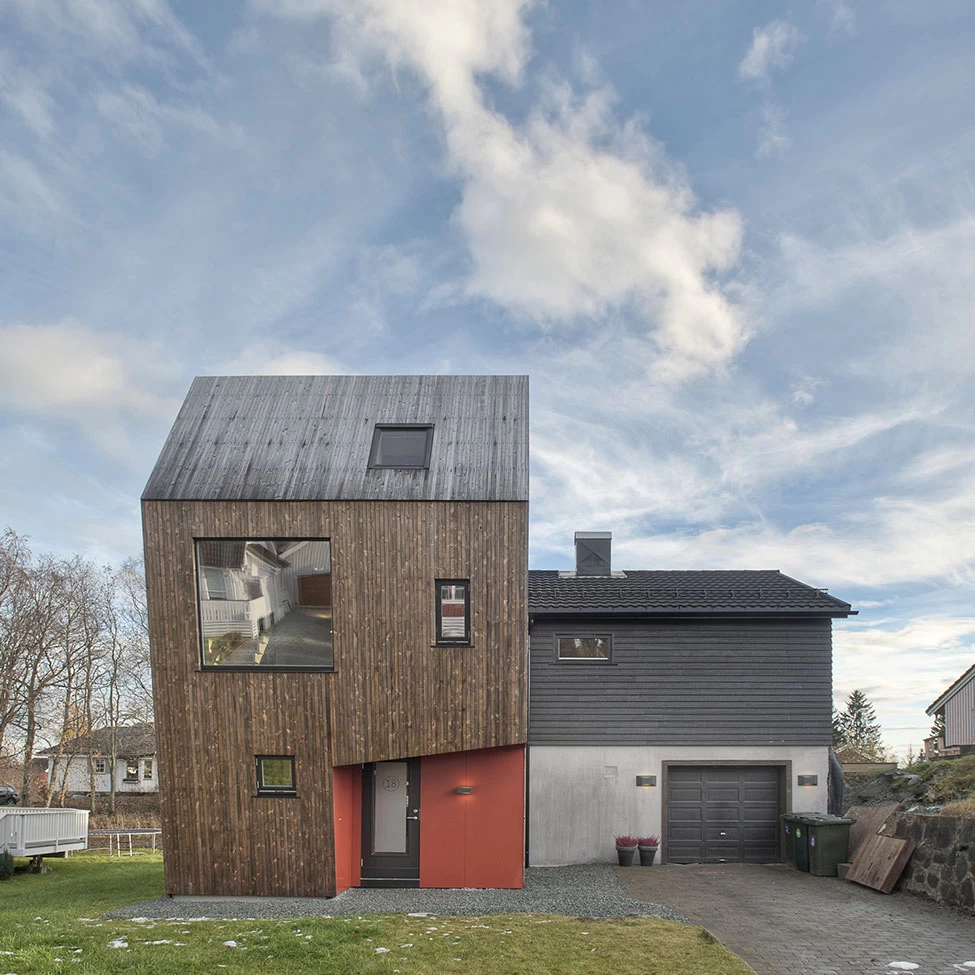 Spreading over a compact but lively enlarged 48 square meters, the Arne Garborgsvei 18 House in Trondheim, Norway, sparks up anyone's dreams about upgrading a traditional design. Standing out with its modern extension imagined by TYIN Tegnestue, this modern house in Norway proudly wears its natural pine wood skin. Now a playground for a family of four, this provocatively-designed home in the city's historic district showcases its asymmetric geometry both outside and inside, where Norwegian birch plywood lines the walls.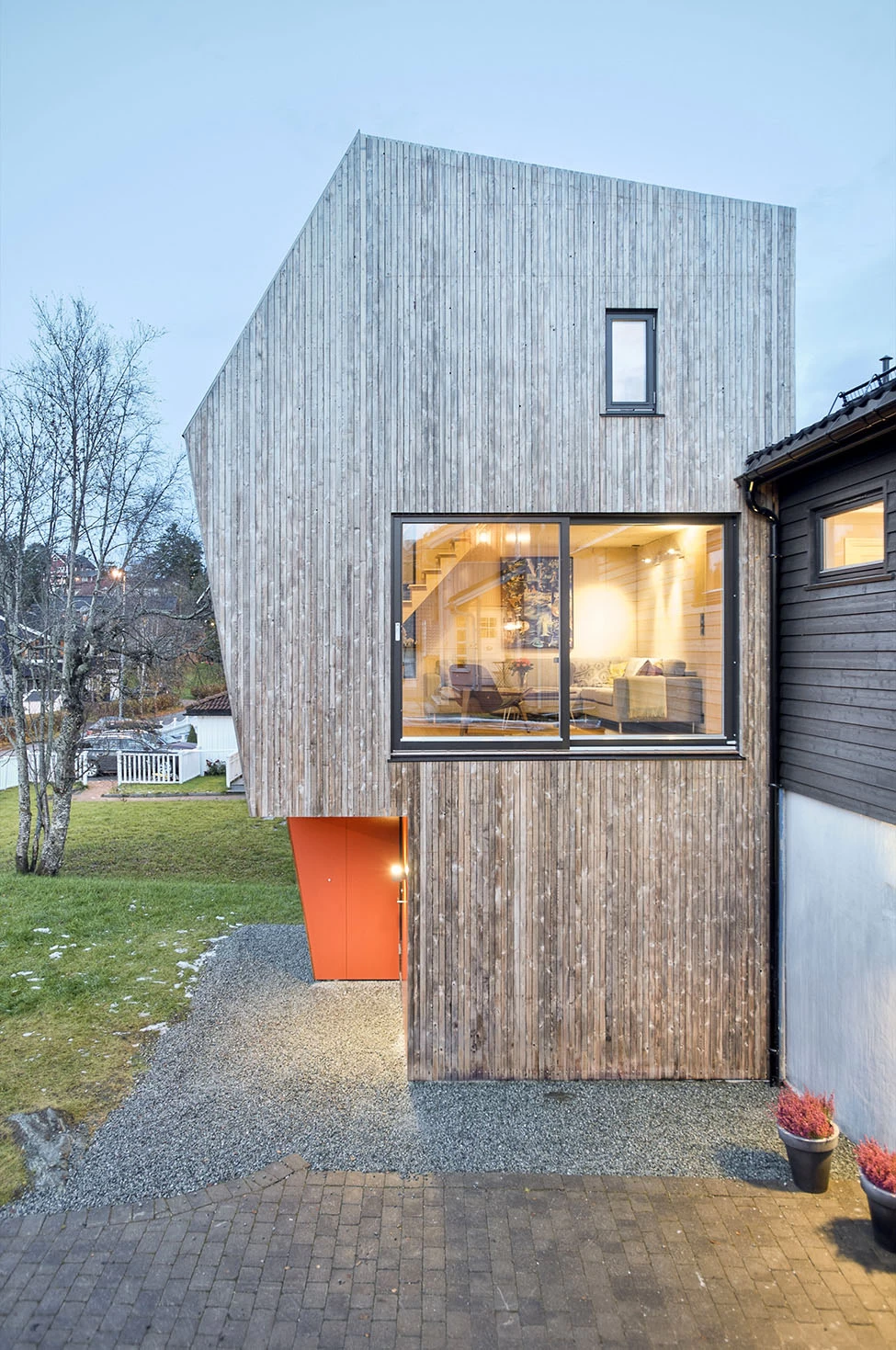 A thoroughly extension was applied in order to provide the family with more space, as they dreamed of: "It is the first time of working with detail in accordance to building code and regulations on Norwegian soil. This resulted in 30 cm thick walls and roofs half a meter in thickness." Captured in photos by Pasi Aalto, the architectural structure was completely left up to the architects and they did a wonderful, provocative job: "On the ground floor the project created a spacious entry area with a combined bath- and laundry-room. The second floor of the addition adds a new multi-purpose room with a high ceiling. This constitutes a break with the monotonous section common to this type of house from the 1950s. The distribution of functions, answering to different needs, contributes to the particular shape of this addition. "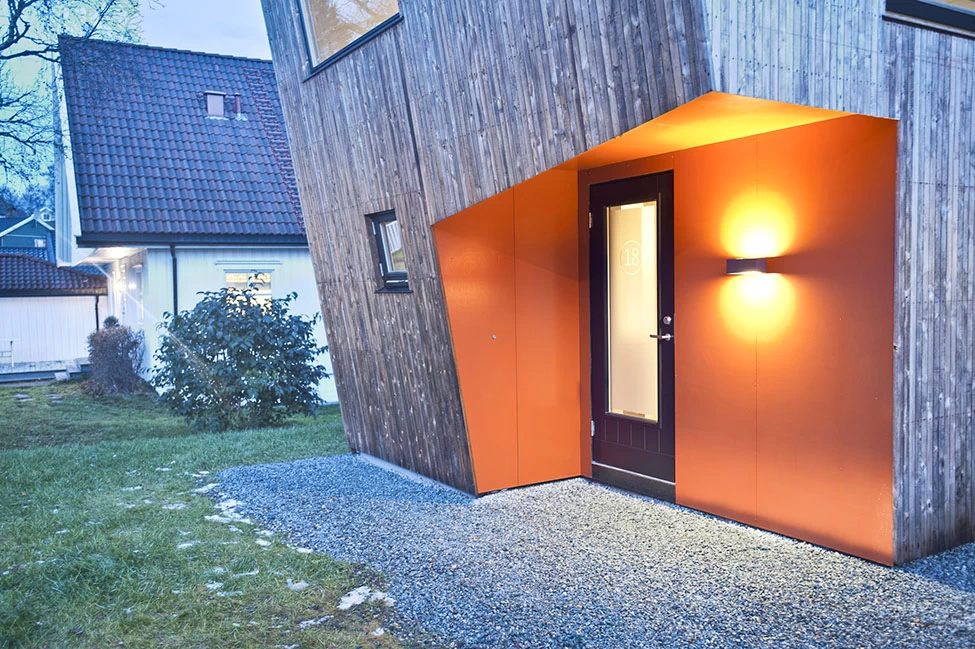 Would you enlarge your existing home or just buy a larger house?