Browse Categories

Prefabricated House

(178)

Container House

(129)

Project Cases

(142)
Subscribe

Get email updates on new products
Contact us

Add: Room 1005,ZhongCheng International Business Mansion,Kuiwen District,Weifang City,Shandong Province,P.R.China
Tel:+86-536-8233282
Email:admin@chinaheya.comContact Now
Share
HEYA design prefabricated construction of light panel structure of the house sandwich structure
1.Overall weight:50~60kg/sqm;
2.Seismic fortification intensity:8 grade;
3.Wind-proof capacity:wind speed 20m/s, resist 8 grade wind;
4.Floor loading capacity:150kg/sqm;
5.Roof loading capacity:60kg/sqm;
6.External wall bearing capacity:50kg/sqm.
HEYA design prefabricated construction of light panel structure of the house sandwich structure
PHOTO PRODUCTS
Product Description
High quality and comfortable home
Material:
Wall: 50mm / 75mm / 100mm thick EPS / Rockwool / pu sandwich panel
Roof: 50mm / 75mm / 100mm thick EPS / Rockwool / PU corrugated sandwich panel
Window: PVC or Aluminum sliding window
Doors: Aluminum panels with panels are the same as wall panels
Our benefits:
1. Low cost: Low labor and cost of materials.
2. New design: Beuatiful and meet customer requirements.
3. Bicycling: Used more than 5 times.
4. Longevity: 15-20 years.
5. Easy to install: 6 employees can complete 300sqm in 2 days.
6. Convenient: Suitable for life.
7.Lightness: Easy to transport and move.
8. Environmental protection: eco-friendly materails.
9. Safe and stable: fire resistant, waterproof, quakeproof and windproof.
10. Widely used: Home, office, warehouse, workshop, carport, shop.
11. Easy packing: 320sqm can be loaded at 40'HQ.

Technical parameters:
1. Overall weight: 50 ~ 60kg / sqm
2. The intensity of fortification strength: 8 degrees
3. Windproof Capacity: 20m / s wind speed, with 8-grade winds
4. Floor loading capacity: 150kg / sqm
5. Capacity loading capacity: 60kg / sqm
6. External capacity with wall: 50kg / sqm
Product details
Packaging & delivery
Delivery of 40'HQ shipping containers with mass packing in general.
Packing

Mpackaging ixed:the frame of the roof and the bottom frame are wrapped together with bolts;all wall panel filled with wooden pallets below,corrugated board over,and XPS boards in interspace. And it will be given in container 40 ' .

Upload

40 feet sea ​​freight containers:

A: Take out small package.

B: Uto lift people to remove wall panel packages.

C: Grapple the corner under the container home and wrap the package,it is about 50cm in the shipping container.

D: Uaccept the person to lift the container in the center and move it to the shipping container.

E: Premove the package on the floor, use a wooden pad if it is flat.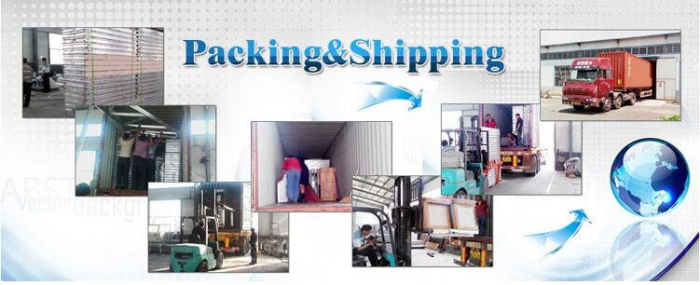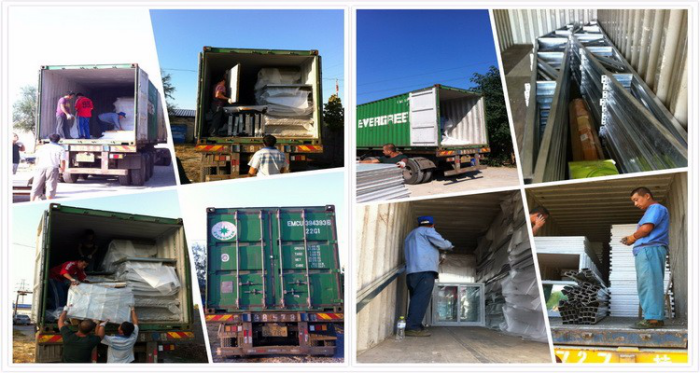 Our service
A. Professional design and engineering team: Full solution for structural steel design.
B. Procurement and Manufacturing for all materials for household-made works. We have a professional procurement team to ensure that all materials are of excellent quality. And our factory operation is under the ISO / CE / SGS standard, to ensure that high performance technology works.
C.Site management & Installation management, We may send our engineers to assist with the installation of management, you will only need to prepare a team that knows the usual work in the job will be O.K.
1.OEM service
2. Professional design
3.A quote on time
4. Delivery within 10 working days
Company Information
Heya International Trade Co., Ltd (usHeya Group) is one of the largest manufacturers of homemade works, flatbed containers, iron villas, and steel structure warehouses in China. We have succeeded in this field more than that 21 years old, and we've exported our products to more than one one 90 countries as well as our domestic market ISO9001,CE and SGS approval.Heya Group is a series of product suppliers for this country'major projects such as the Olympic Sailing Center, Jiaozhou bridge bridges bridge, Qingdao cross sea tunnel, and so on.

Factory
Our customers
Other Products