Reprint:Two Contracts Signed Witnessed by Heads of China and Philippine
2019-05-10 11:49:46
On November 20th, 2018, witnessed by President Xi Jinping and President Rodrigo Duterte of the Philippine, Wang Jianping, Chairman of Energy China, signed the agreements of the Kaliwa Dam Project and the China-Philippines Mixed-use Industrial Park in the Presidential Palace in Manila.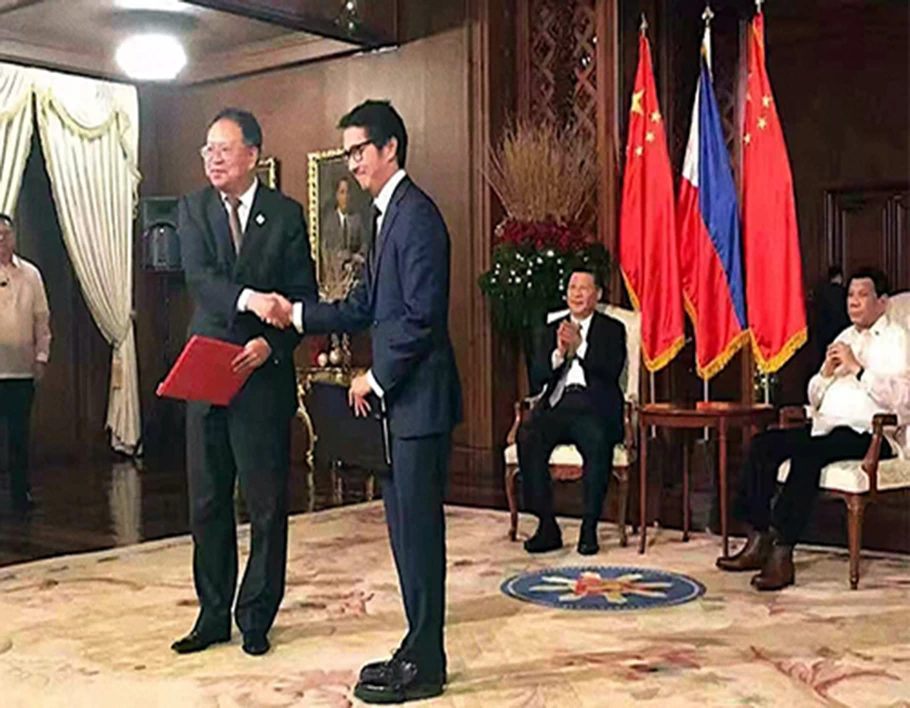 The Kaliwa Dam project is an important part of the Philippines' New Centennial Water Source Project. It plans to build a 57-million-cubic-meter reservoir and supply 600-million-liter a day to the Greater Manila region. After its completion, it will be of significance to solve the basic needs of local residents and improve the quality of their livelihood. The project is funded by Preferential Buyer Credit Loans provided by the Export and Import Bank of China.
The China-Philippines Mixed-use Industrial Park project is located in the New Clark City, province of Pampanga, in the northern Philip d mixed land to accommodate high-tech and manufacturing industries. The Project is the flagship project of the Philippine government and also one of the key projects under the Program on China-Philippines Industrial Parks Development. Upon completion, it will make great contribution to the New Clark City in the Philippines.
The signing of two projects' agreements are outcomes of the promotion by leaders from China and the Philippines, the participation by the two governments and the long-term joint efforts of enterprises from both countries. The two projects are also important achievements of the mutually beneficial cooperation between China and the Philippines in infrastructure construction under the Belt and Road Initiative, and assist the Philippines in carrying out more livelihood projects, which fully embodies the practical cooperation to cement the foundation of China-Philippine relations. Relevant parties of the two agreements will strengthen coordination and intensify efforts to ensure the successful implementation of the projects, as well as making the people from two countries have a stronger sense of fulfillment and happiness.
During the visit to the Philippines, Wang Jianping held talks with the heads of the Philippine government, Chinese banks and enterprises, and attended the seminar of Energy China's representatives in the Philippines.