Give Tiny House New Life in Living Color
admin www.chinaheya.com 2018-03-18 13:22:47
The two bedroom/ one bathroom house was given a bright blue coat of paint with lime green accents and flower boxes creating crazy curb appeal.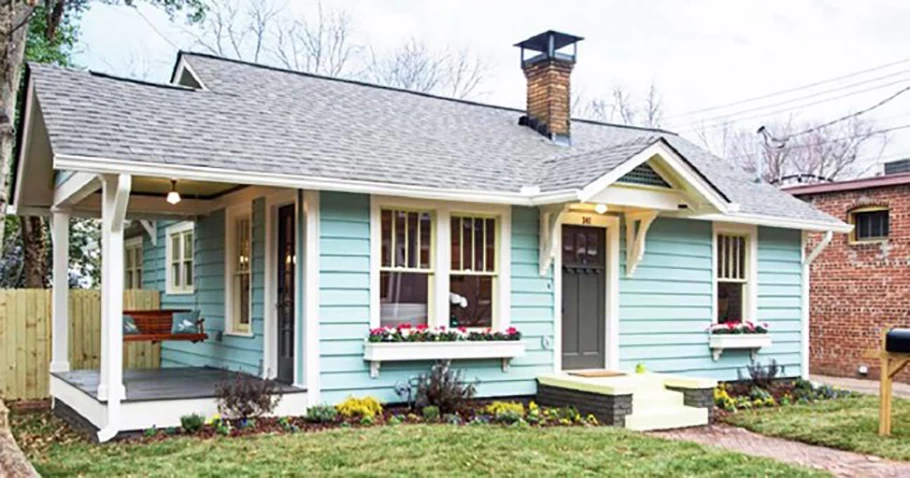 The inside of the home was kept more neutral with gray paint throughout the open floorplan and lighter trim. Rich hardwood floors warm up the home and keep it from feeling too cool. To make it feel more spacious, removed walls to create one large living and dining area.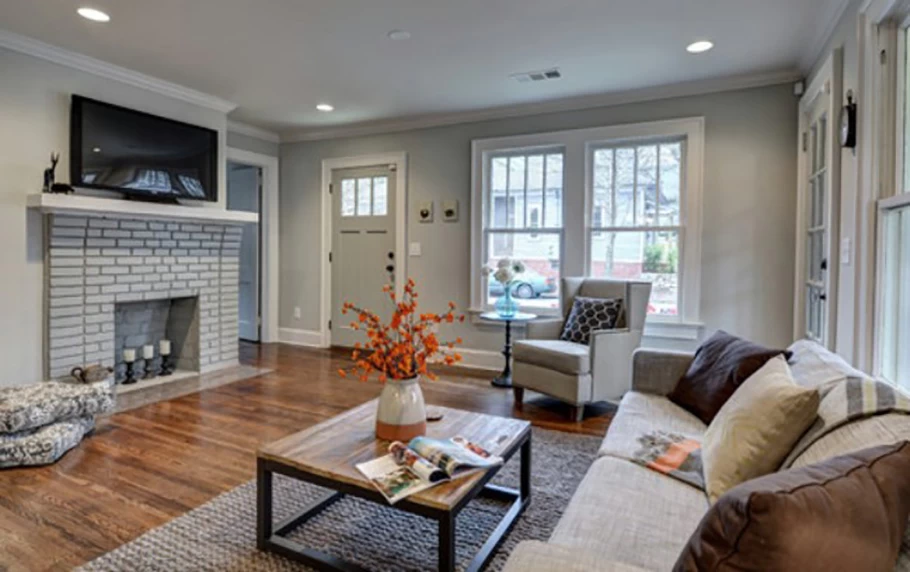 The dining area is between the living room and kitchen with a full-sized table and chandelier. The space flows into the kitchen which was completely remodeled and given new cabinets, granite, and an island for more dining space.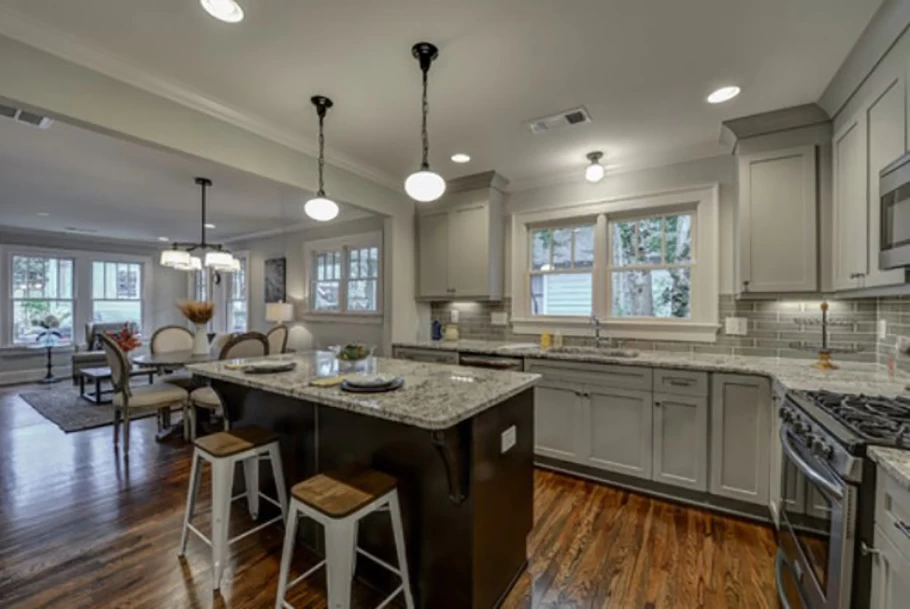 The kitchen is truly exceptional and fully-equipped with stainless steel appliances and tons of cabinets and drawers to store your kitchen utensils and dishes. All of the finishes and textures come together effortlessly in this kitchen to create a high-end look that will never go out of style.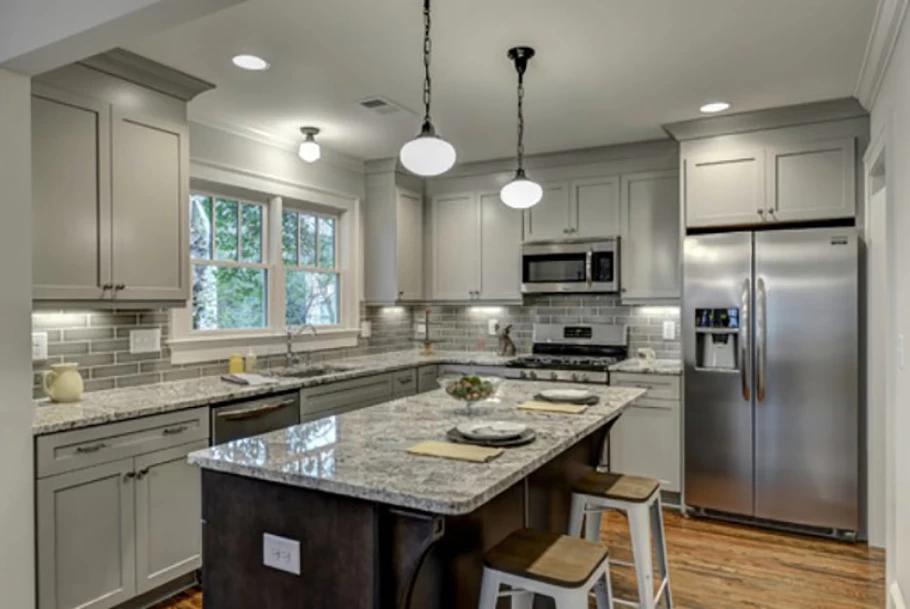 The bedroom features another fireplace with painted brick and glass tiles on the hearth. The room is large enough for a king-sized bed, furniture, and an office setup!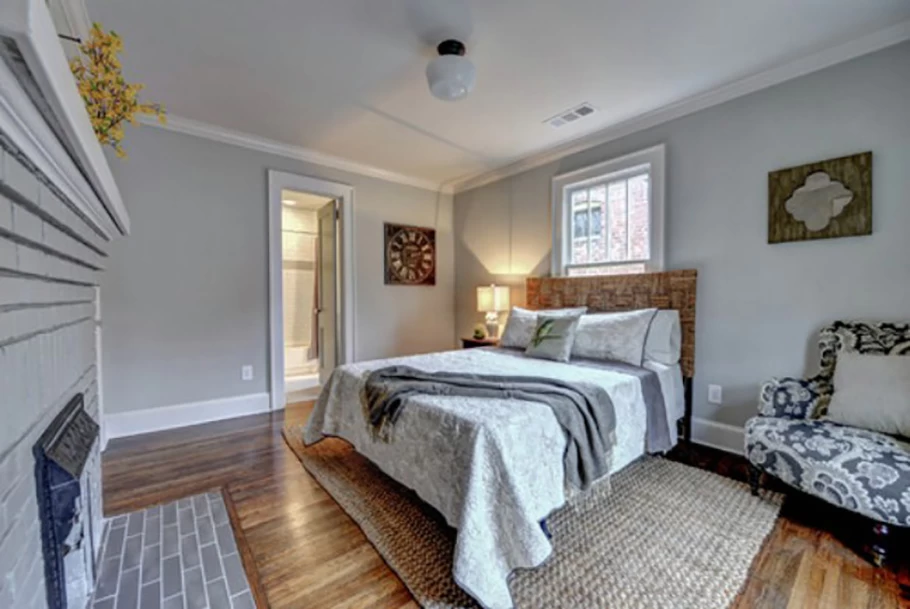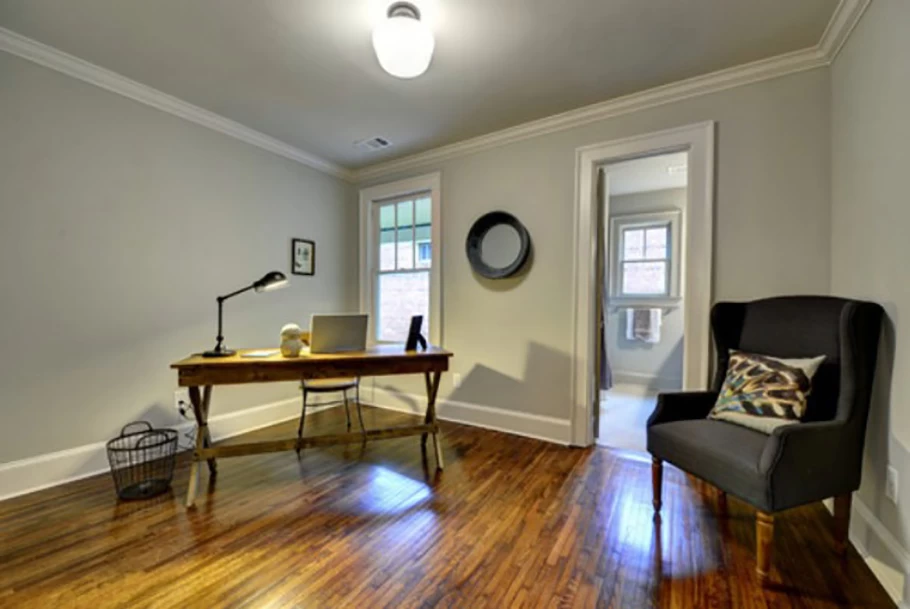 The bathroom is off of the bedroom and features a large vanity with granite countertops and tons of storage in the cabinets and drawers below. There's also a large shower stall with a tile surround.