Reprint:Senegal President Macky Sall Visits THIES-TOUBA Toll Expressway Project
2019-05-15 10:28:41
On November 2, His Excellency Macky Sall- President of Senegal visited the THIES-TOUBA Toll Expressway Project undertaken by CRBC, and listened to the brief introduction on the project progress by Zhang Jianguo- General Manager of Senegal Office.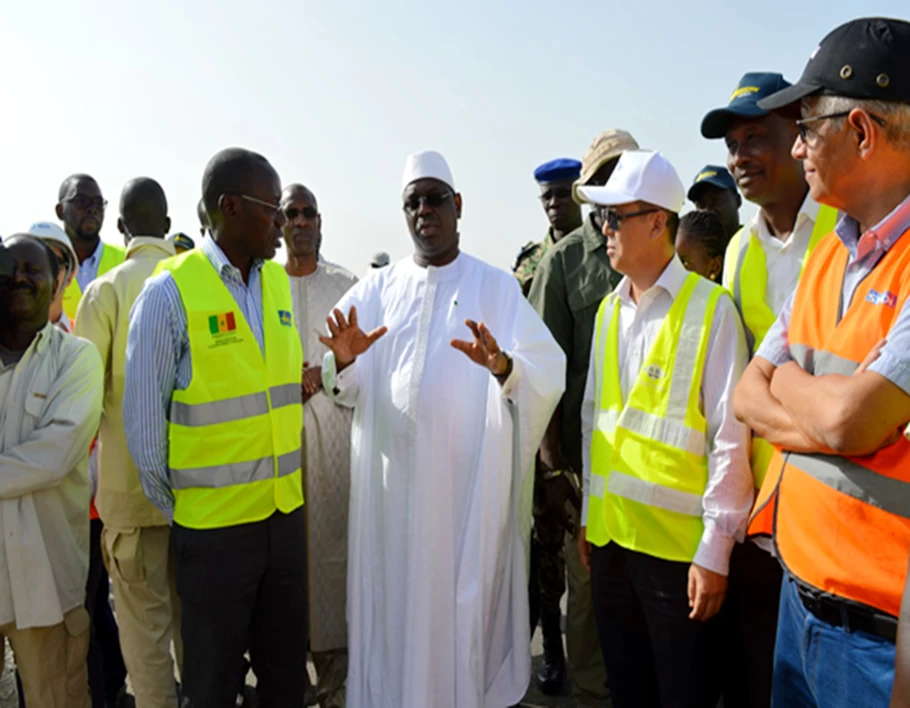 President Macky Sall highly recognized the progress and quality of the Project, and extended sincere gratitude to CRBC for the high-quality completion of the first ten kilometers within the target duration, which perfectly represents the "China Speed" and effectively eases the traffic pressure caused by local residents' pilgrimage to Touba in Magal, an important religious festival. He noted that the appearance of the Project has tremendously changed compared with that he saw on the commencement ceremony held two years ago, and that CRBC also shows local residents its confidence and determination in completing the Project one year in advance.
President Macky Sall also spoke highly of the contributions made by CRBC to the development of Senegal. He noted that the Project not only drives the local industrial development, but also promotes the social and economic growth, representing a strategic infrastructure in response to the "Senegal Revitalization Program".