Excellent Modular Prefabricated Tiny House Design
admin www.chinaheya.com 2018-04-10 16:17:19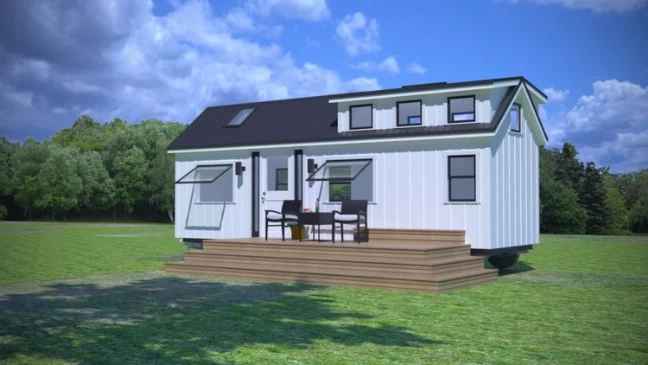 From the exterior, this tiny house looks very much like a typical suburban home. It would fit in nicely in any neighborhood, and has a very classic look to it. It also features a wide porch, perfect for lounging out in the sun or entertaining guests.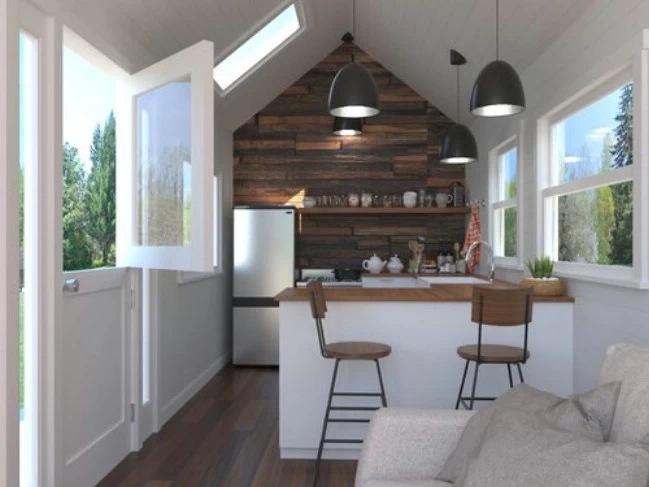 The door includes a window which can swing open wide, letting in the fresh air and extra light. The kitchen includes ample counter space and plenty of shelf space as well. There is room for a large fridge in the back corner.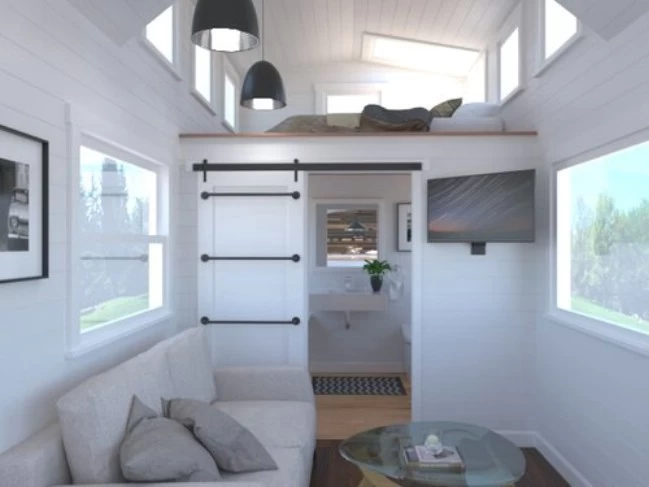 Looking the other direction from the kitchen, you can get a look at the living area, the bathroom, and the loft up above. You can see that there are numerous windows and skylights throughout the house.

Prefer a different layout? There is an alternate option available where you can have a bedroom added downstairs behind a partition.
If you want to learn more about prefabricated house, check out the website here
http://www.prefabhousesupplier.com/products.html
.