Sustainable, Low-maintenance and Affordable Prefab House
admin www.chinaheya.com 2018-02-26 16:41:32
This modest Prefab House is sustainable, low-maintenance and affordable. The best part? It's pre-fab so it arrives (practically) ready to move into. How good would it be to have this beautiful little house arrive on the back of a truck?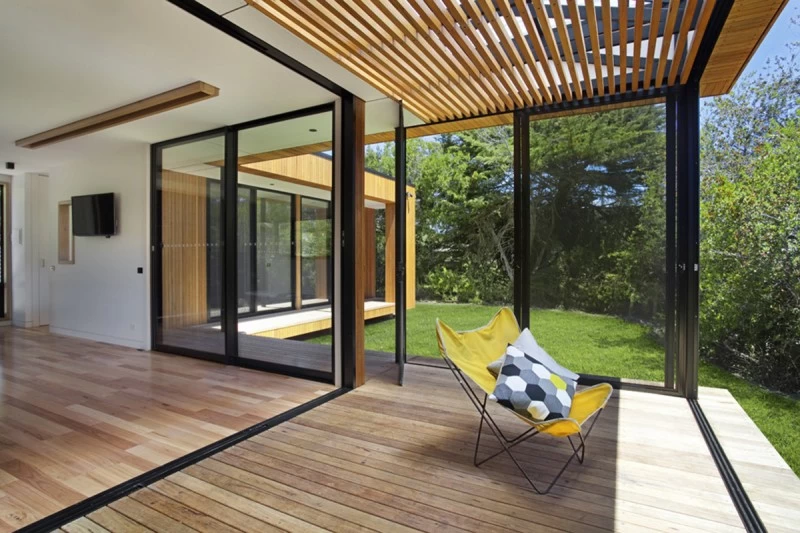 Stylish and Sustainable
Contemporary in design and sustainable in functionality. The Prefab House provides an abundance of natural light and blends comfy living with easy entertaining. This stunning family home is low maintenance and is orientated on the site to maximise passive solar principles and energy savings throughout the seasons.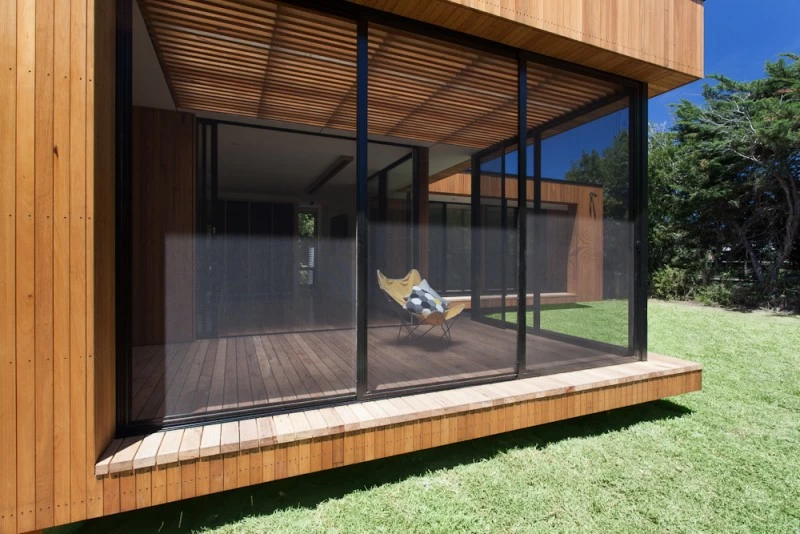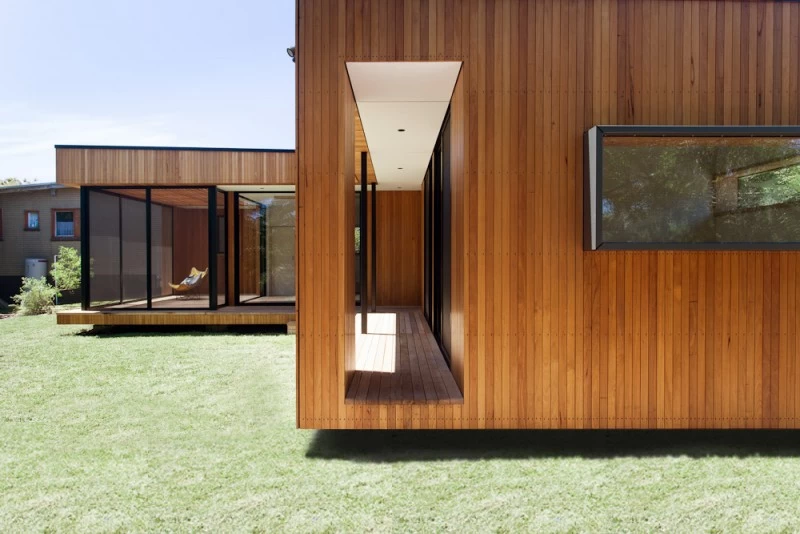 Clever Planning
The plan of the house is simple, and the architects have really questioned everything as a way to minimise the floor plan without sacrificing quality of living. An outdoor dining area which is sheltered and can be protected from insects takes the place of a traditional dining area. Sure, it won't be much fun in the depths of winter, but isn't it nicer to snuggle up on the couch then anyway? Despite its small size the home manages to find nooks for a daybed, bookshelves and a generous outdoor kitchen -- perfect for this holiday locale.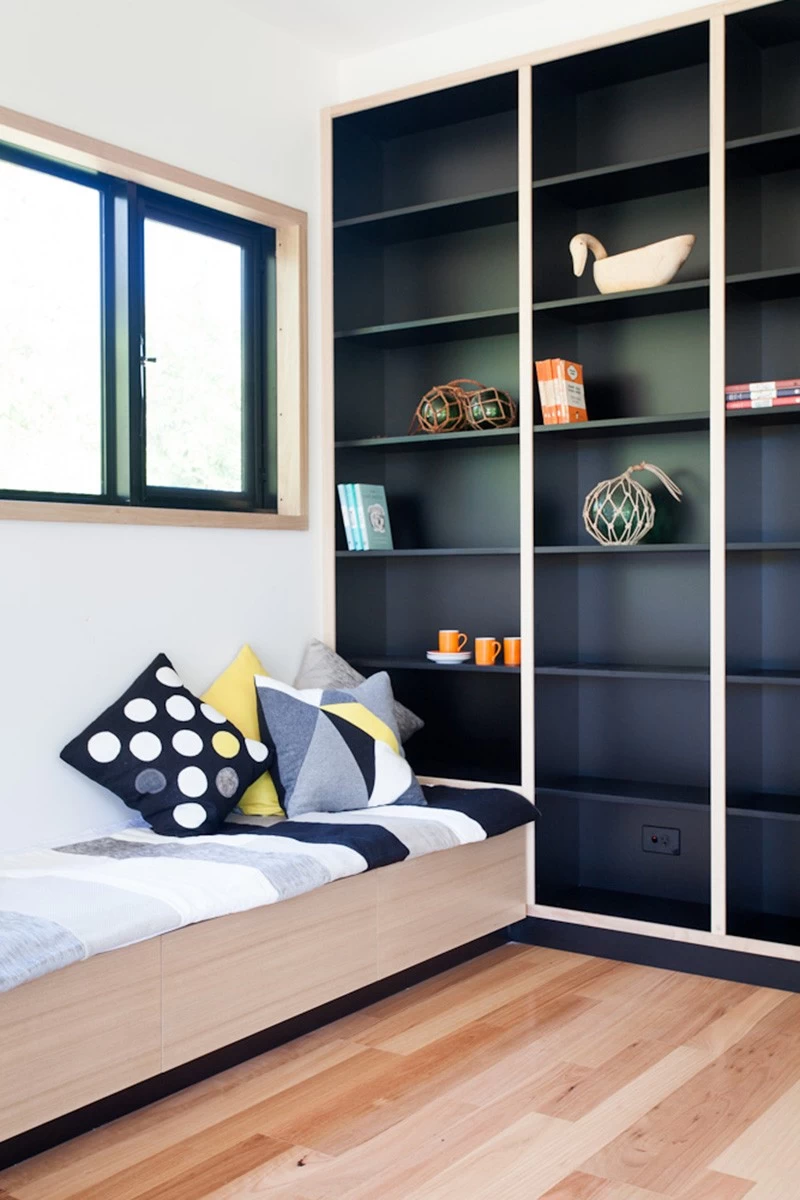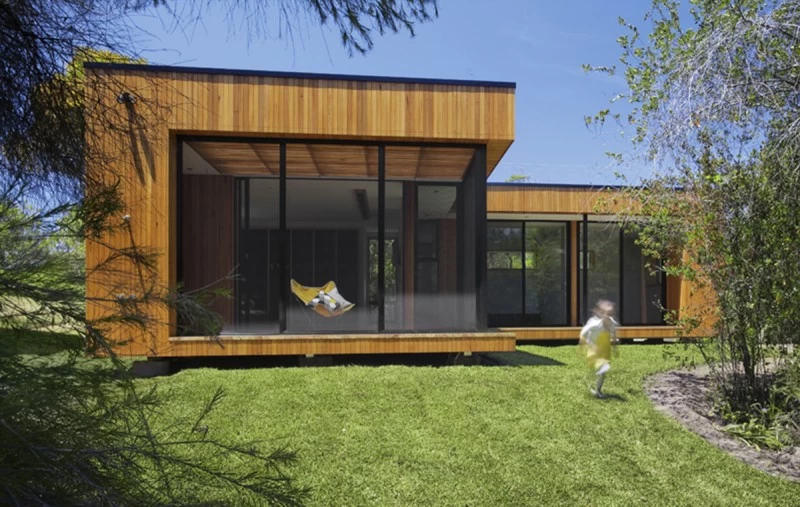 Sustainability
The Prefab House also has a number of sustainability features that makes it cheap to run and sensitive to the environment:
The whole building is highly insulated including double glazed windows throughout.
All utilities connected to a tank water system which collects rainwater for use in the home.
Radial sawn and FSC (Forest Stewardship Council) timber used
Low VOC (Volatile Organic Compounds) paints meaning there are fewer toxins released from the paint used.
Black water treatment system deals with sewage to make it safe for reuse in the garden.
Overall it gets a 7.5 Energy Rating which means it will be very cheap to run over the life of the building -- both in dollar terms and environmentally.